The company has a wide range of CNC machining centers, but also conventional machines. We machine components on CNC milling machines (5-axis and 3-axis), as well as CNC lathes, cutting machines or countersinks.
We divide and prepare the material on saws, surface treatment on surface and round grinders, necessary tasks we also implement it on classic conventional milling machines and lathes.
Tooling activities include thread cutting, machining and surface treatment. The overall production process is completed by an output control performed on precise meters - 3D, 2D, profile projectors or microscopes.
5-axis machining centers
Working range mm (x, y, z): 800 x 650 x 500
NCRST 630 high-rigid tilt-turn table
Heidenhain control system : iTNC 530
Positioning accuracy: 10μm
Spindle speed: 20,000 (min -1 )
Mikron UPC 800 Duro
3-axis machining centers
Working range mm (x, y, z):  2134 x 1016  x 762 
Control system:  Haas
Spindle speed:  10,000 (min  -1 ) 
Table size and load:  2134 x  914 mm/1814 kg
Haas VF 9
Working range mm (x, y, z): 1200 x 600 x 675
Heidenhain control system: iTNC 620
Positioning accuracy: 10μm
Spindle speed: 10,000 (min -1 )
Table size and load: 1220 x 620 mm / 1,700 kg
Mikron VCE 1200 Pro
Mikron VCE 800 Pro
Mikron VCE 1000 W
CNC lathes with driven tools
Working range (mm):  D 250 x 600 
Control system:  Fanuc 32i 
Positioning accuracy: 0.01mm
Spindle speed:  5000 (min  -1 ) 
Gildermeister CTX 410 with driven tools
Gildermeister CTX 210
Cutters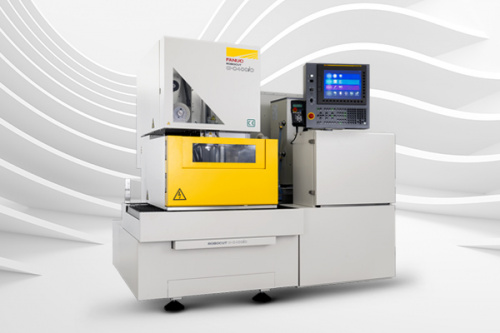 Fanuc Robocut A-OiD
Working range (mm): 600 x 400 x 310
Table load: 1000 kg
Fanuc Robocut A-1iD
Sinking EDM
Matra EDM 32
Working range (mm): V 285 x 190 x290
Electrode load: 500 kg
Charmilles Roboform 4000
Gauges
Measuring range: 800 x 1000 x 700 mm
3D gauge Wenzel LH 87
Mitutoyo PH-A14 profile projector